IYT International Crew Certificate Sailing Holiday (for beginners)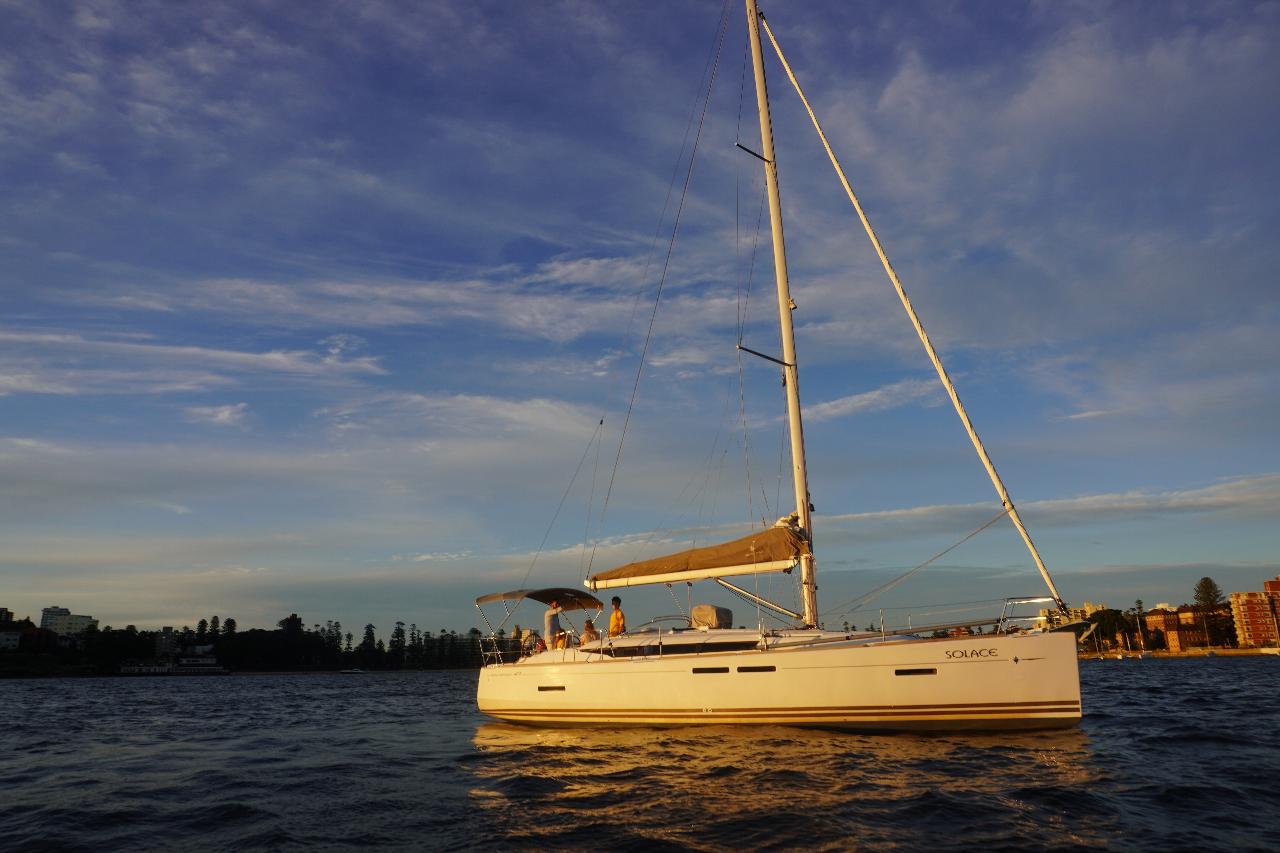 Duration: 45 Hours
Location: East Esplanade, NSW
Product code: IYTCCSH
Fulfil your sailing dreams, and gain an internationally recognised qualification to crew yachts! Stay in Manly for six days, with the option to live onboard.
This course is for those with no sailing experience. It will allow you to develop the skills and knowledge to be an active crew member on board a yacht and to achieve your International Crew Certificate.
Itinerary (Tues-Sun)

Tuesday 9am-4pm: Meet your instructors and fellow students at Manly Sailing. Join us on a 24ft keelboat as we teach you the fundamentals of sailing, including wind awareness, safety, tacking, gybing and anchoring procedures.
Wednesday 9am-4pm: Continue your training on a 24ft keelboat, getting comfortable with crewing procedures on the smaller yacht.
Thursday 9am-5pm: Meet at Manly Boatshed, Fairlight. Board Solace, our 40ft Jeanneau yacht, and complete a full day of training, applying your new skills to the larger yacht.
Friday 9am-5pm: Continue with your crew course onboard Solace.
Saturday 9am-9pm: Continue onboard Solace, with a night sail included to cover crewing fundamentals necessary at night.
Sunday 9am-4pm: Finish the International Crew Certificate content with your instructor.

Live-aboard
Live-aboard is available on Thurs, Fri and Sat nights, free of charge. If you don't want to live onboard, we can help you sort alternative accommodation options
All courses consist of both theory and practical modules (theory elements to be completed online prior to the practical course.
Please get in touch if you need any help with your course selection.